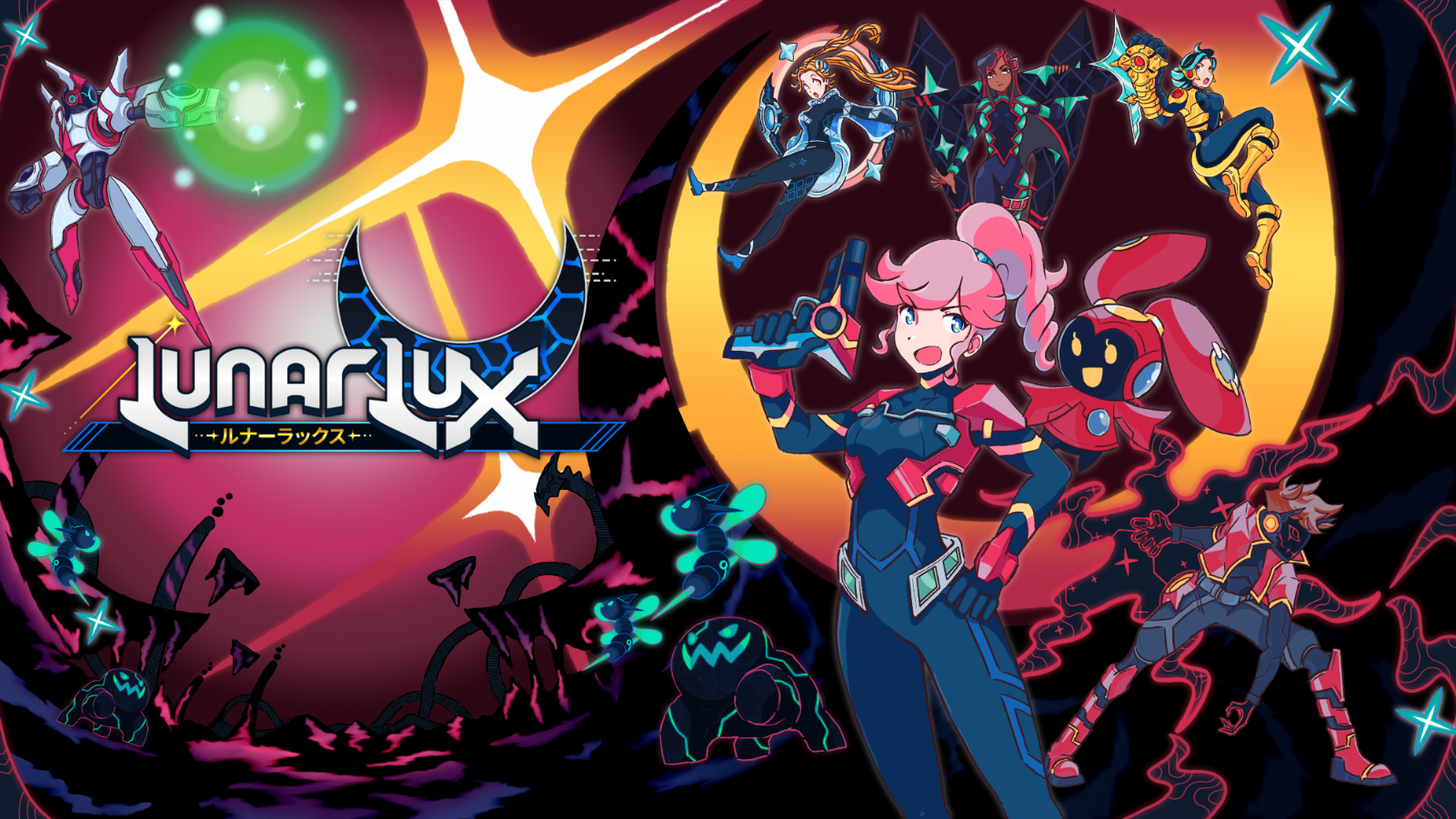 LunarLux
Publisher Announcement, Updates & New Demo Release Date!
---
Hi friends!

While our itchio store page hasn't had updates for a while, we wanted to go ahead and post an important announcement for our followers and community members to ensure it reaches everyone! We have some fantastic news to share, some key changes, and a new demo release date & Trailer announcement (See below)!


First off, we are very excited to announce that LunarLux is now being published by Freedom Games! For those of you who may not know, a game publisher can take care of a lot of the business and marketing side of releasing a game. That includes managing our store pages, marketing and advertising the game, helping showcase the game at both digital and live events, PR, and a lot more. Really it lets us totally focus on working to make the game the best it can be, and provides us with the resources to do so.

The development of the full game has been going great as well! We've gained a lot of valuable experience and feedback thanks to all of you! Your encouragement and hype has further fueled the fire of our determination to make LunarLux an amazing game!

As of 2022, LunarLux has switched engines and has been rebuilt from the ground-up on GameMaker Studio 2! LunarLux the full game will include 5 Total Chapters and other additional content. The RPG Maker Version of LunarLux is outdated, and doesn't represent all of the amazing improvements we've been working on, but if you enjoyed the RPGMaker Version of LunarLux, you'll absolutely love the GMS2 version and its improvements! Our transition to GameMaker Studio 2 Engine has also introduced a huge wave of Quality-of-Life improvements, Controller Support, Battle System improvements, and visual improvements! The game looks CRUNCHIER than ever! We're super proud of the art and visuals, heh. Not only that, GMS2 has also provided for us the opportunity to work on cool new features and ideas for LunarLux that we were previously unable to incorporate!

This leads us to our new playable demo announcement and where it will be hosted:

One major change moving forward is that LunarLux and all future demos will only be available on STEAM. We're going to be hosting a public playtest towards the end of this month! 🥳🥳 This also means our Itchio Page will no longer be updated or host any playable demos moving forward as well. We appreciate your understanding and we hope you continue to support us over on Steam :D

LunarLux Chapter 1 Playtest will be available on STEAM June 20th, 2022, at 9am PST (so for all you East Coast folks, that's 12pm ET, and 18:00 CEST for you EU fans). The playtest will go on for a week, but if ya'll are really loving it, we just might keep up for 2 weeks!

Be sure to Wishlist the full game on Steam and Sign Up for the Playtest HERE: https://store.steampowered.com/app/1932680/LunarLux/

We never could have gotten here without all of your amazing support! We're super excited to share with you what we've been working so hard on. While you wait, make sure to Wishlist the game on Steam, join our community on Discord and follow us on Twitter! Thank you all for your support! Your RPG Adventure on the Moon Awaits!

Lastly, here's our NEW TRAILER TO GET YOU HYPED! MWAHAHA!


-Nobab

CosmicNobab Games
Comments
Log in with itch.io to leave a comment.
Watch the trailer until the end for something cool! :wags tail: